WHO ARE WE AND WHAT WE DO?
Welcome to Swiss Preparatory Sports Academy! We have some exciting programs designed especially for schools, sports academies, and holiday camps. Our main focus is on giving excellent training and top-notch service. Our coaches are passionate about what they do, and they make sure that sports are enjoyable for kids. We've teamed up with the NBA Basketball School Global Programbecause we believe in helping kids stay healthy and active right from a young age. We want to get them excited about moving around and playing sports. We offer a variety of different activities so that kids can try out different sports and discover the one they love the most. Our coaches and staff have a lot of experience from the NBA and around the world, which is helpful when they work with young athletes.
Our main aim is to provide schools and clubs with amazing sports programs that include lots of fun activities. We've got things like the NBA Basketball School, Camps, International trips, and more. In Switzerland, education and sports are growing quickly, and schools want to stand out by giving the best experiences to their students and parents. We've also partnered with Dlang Training Academy. This is a great opportunity for those who are serious about taking their skills to the international level (EYBL). We offer personal training, group training, camps, and more exciting stuff!
And guess what? We've also launched a fitness programfor those who want to get in shape and be more prepared physically.
Discover more about our services by exploring our website!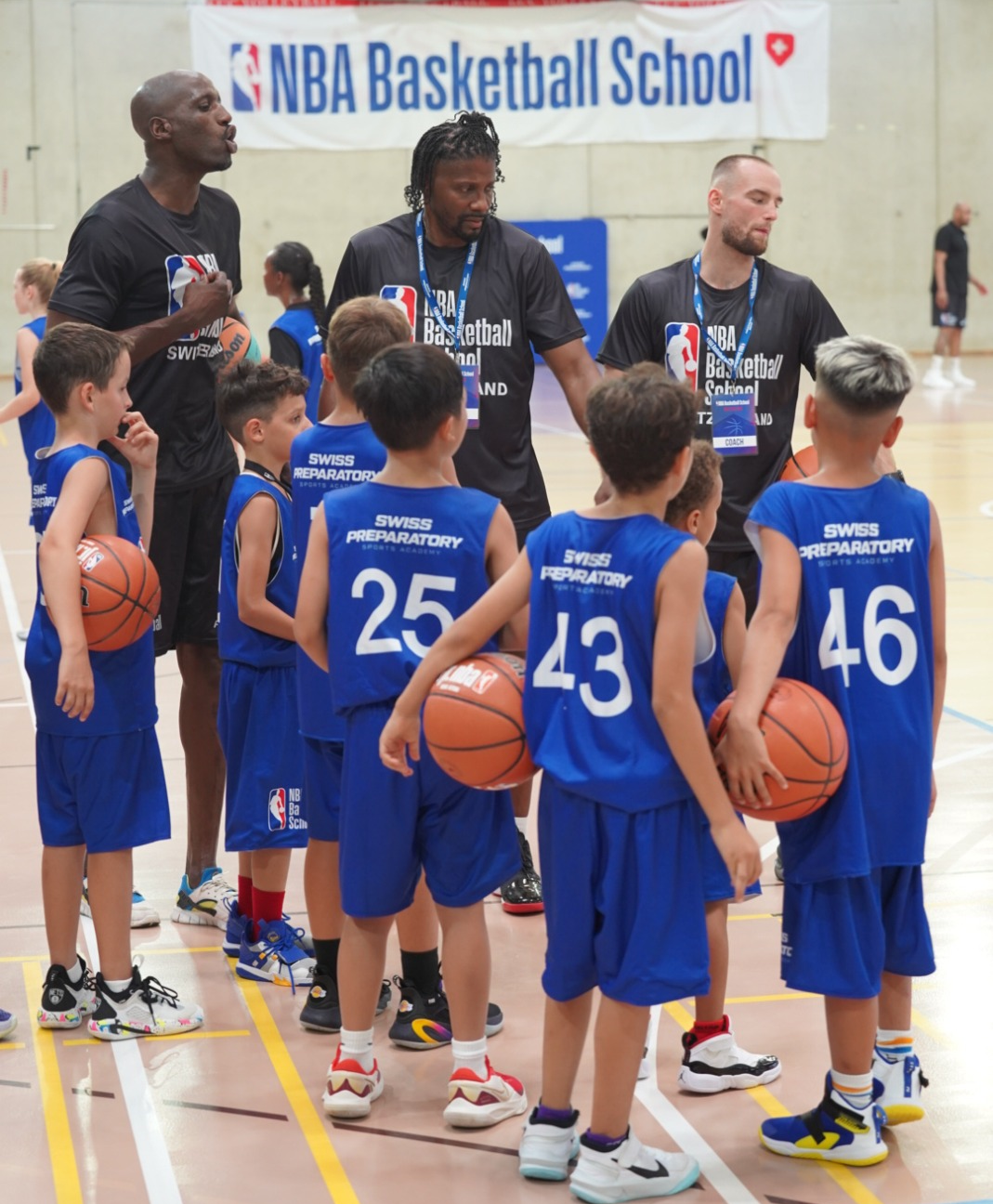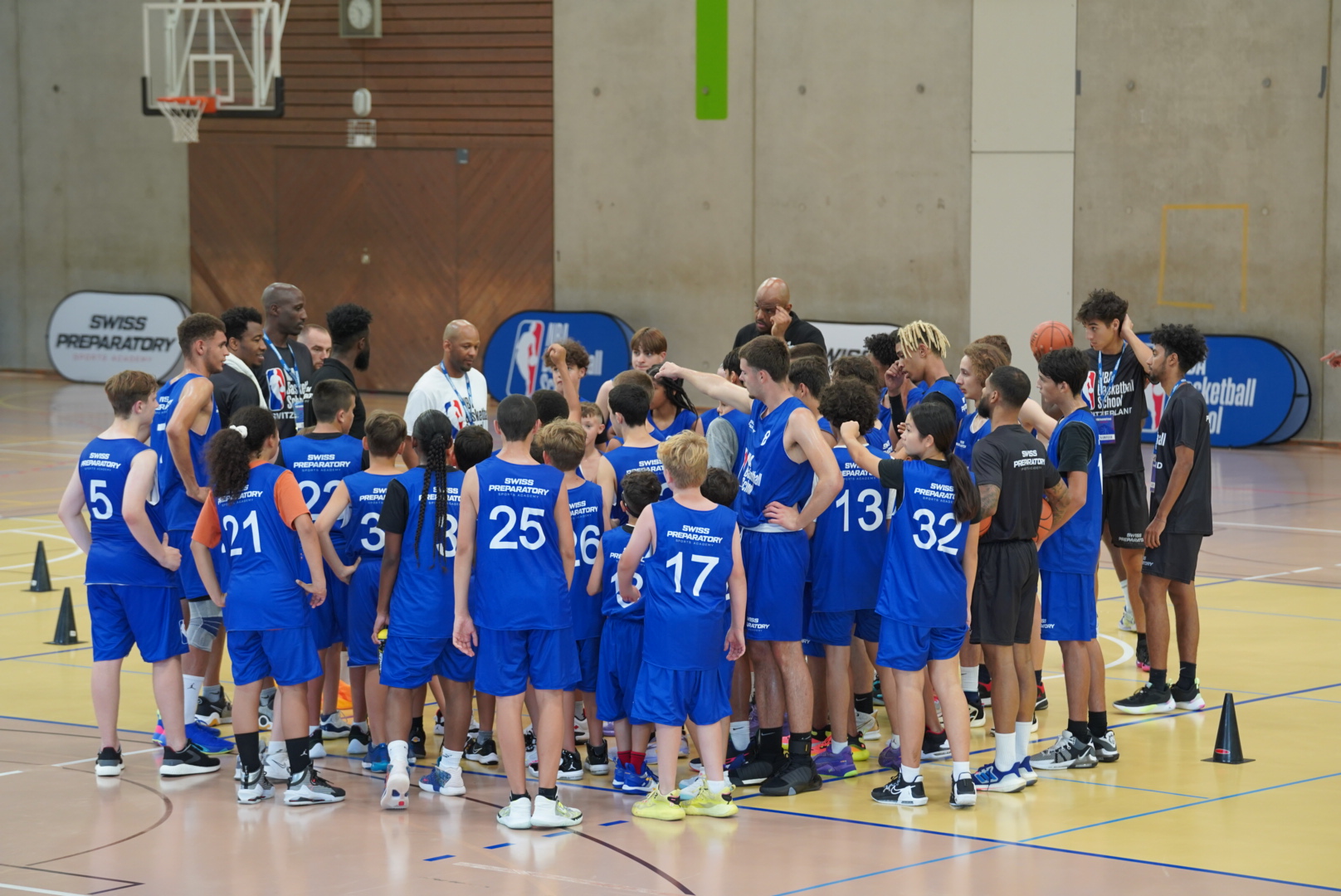 MISSION AND VISION
Our goal at Swiss Prep Sports Academy is to help kids love being active and playing sports forever. We've made special sports programs for schools, sports academies, and holiday camps. Our coaches are really excited to teach and make sports super fun for kids. We want to make sure that kids enjoy sports, stay healthy, and have a great time while learning.
We imagine a future where all kids in Switzerland have a chance to do well in school and have a lot of fun with sports. We want kids to do their best not only in studying but also in being active and feeling good. By teaming up with cool partners like the NBA Basketball School Global Program and Dlang Training Academy, we want to give kids many chances to try different sports and even compete internationally. Our big dream is to help kids grow up healthy, happy, and full of skills that will help them succeed in life.
HAVING QUESTIONS?
Feel free to reach out to us through email or phone. Our friendly team is ready to assist you with any inquiries you might have:
Email: info@swissprepsportsacademy.ch

Phone: +41 78-267-8803
We're excited to connect with you and provide all the information you need to join our exciting sports programs. Your journey towards active and enjoyable experiences starts here!